At BLENDID, we insist on producing high-quality beverages!
As we are defined by a creative drive and a passion for innovation, we continuously expand our products' range.
Our great news is that our beverages portfolio is now completed, as apart from our chocolates, dry mix beverages and syrups we have included high quality coffee beans.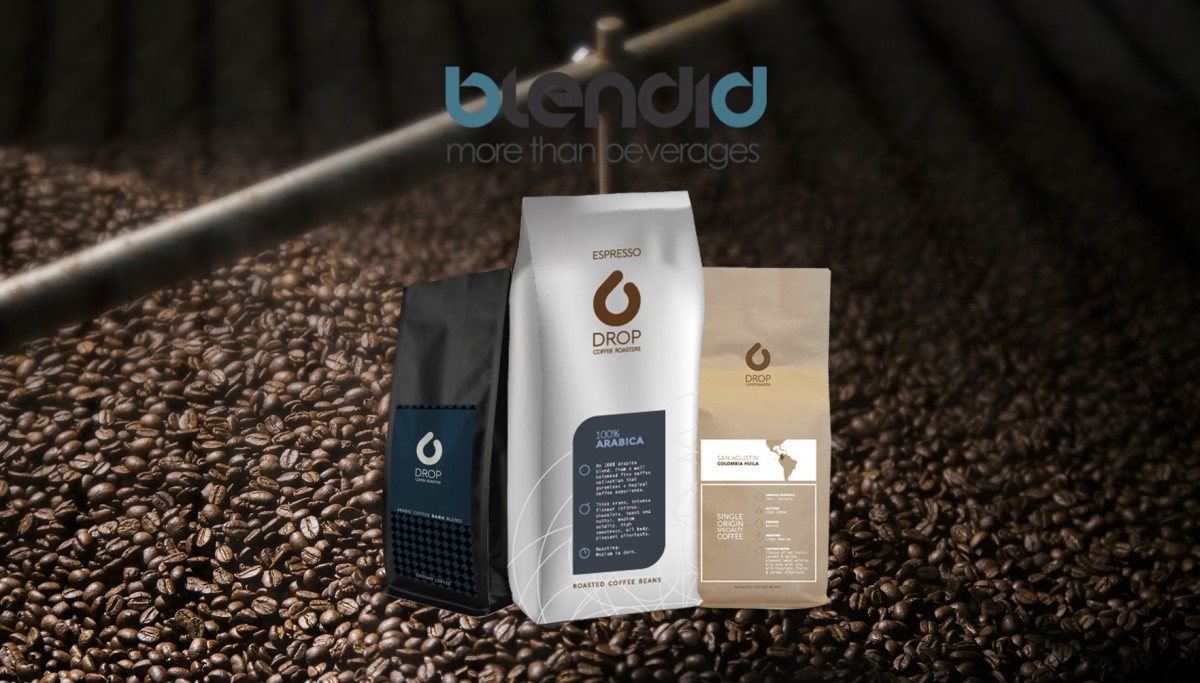 Let us present our portfolio and our new brands:
Magic in every drop
We take pride in being coffee roasters.We scour the world to find top-quality coffee beans, and then after thorough checks, we roast the coffee beans to perfection. The result? A unique coffee experience, you can taste in every drop.
SMOOTH Gourmet Chocolates
Indulge in a scrumptious cup of chocolate
We have re-branded and renovated our chocolate beverages' portfolio. We combine high-quality chocolate with unique ingredients, in order to provide to you unique tasting experiences.
The fun side of beverages
We make it, you mix it. A wide selection of milkshakes, frappes, slushies and dry tea mixes bring a smile with every sip.
FLAIR Flavoured Syrups & FLAIR Tea Extract Syrups
Take beverages to the next level
Our state-of-the-art production unit and the sourcing of high quality ingredients guarantees that every drop from a FLAIR new re-branded bottle wakes up exciting memories, full of flavor. Our tea extract syrups provide tea beverage solutions for bars, cafes or even for use at home.
Our large portfolio of beverages is just the beginning. At BLENDID, we take a personal interest in your success, applying a holistic approach to your business!